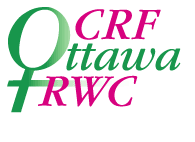 The Ottawa Regional Women's Committee (ORWC) is a dynamic group of women drawn from components and locals in the National Capital Region. The ORWC strives to be inclusive and representative of the wider PSAC membership. Our mandate is straightforward – we provide a forum for identifying and addressing women's issues and concerns.
Meetings of the OWRC are held at 5:30 p.m. on the fourth Thursday of each month over Zoom. All PSAC women in the National Capital Region are welcome to attend and bring their issues forward. Because we have a sister organization on the Quebec side of the region our committee works in English but welcomes women from any part of the region who wish to attend and participate.
The members of the ORWC understand the value of partnerships and we continue to seek partnerships that bring us value and support. We believe that in order to continue to grow and be relevant to our members we must remain at the forefront of women's issues within our union and the community. We must appeal to a broad base of women of all ages. As such, one of the members of the ORWC \ sits on the Ontario Federation of Labour Women's Committee representing all PSAC women of Ontario. Indeed, we have developed a network of contacts that keep us up-to-date with current and relevant issues regionally and nationally. We partner and keep in touch with our sisters in other unions, including our umbrella organization, the Canadian Labour Congress.
The ORWC is a vibrant and growing committee. We thrive on the diversity, friendships and ranges of experiences around the table. The variety of issues we work with and are interested in provides a range of challenges and interests to organize and mobilize around. Any and all women in the region are encouraged to become involved. There will be something in this committee for you to engage in and enjoy.
For more information on the ORWC and its current activities, please contact the committee orwc@psac-afpc.com or:
Carla Ross Chair, carlaross1234@yahoo.ca
Linda Walters Vice Chair, linda.walters57@gmail.com
Alex Vantyghem, Secretary, avantyghem.union@gmail.com
Lorraine Boyce, Treasurer, marjobureau57@gmail.com
Paula Dignan , PSAC Regional Representative, at 613-560-2568
 at dignanp@psac-afpc.com
/CB/LR/ORO
The COVID-19 pandemic, the closure of workplace offices and self-isolation leaves many sisters and families impacted by domestic violence, inside their homes, with their abuser - all day, every day. Some may not be in contact with their loved ones or their friends. Many may not know how/where to reach out for help.  Several services are available, and we ask that you please share the following information (click here)